Canyoning voor de Familie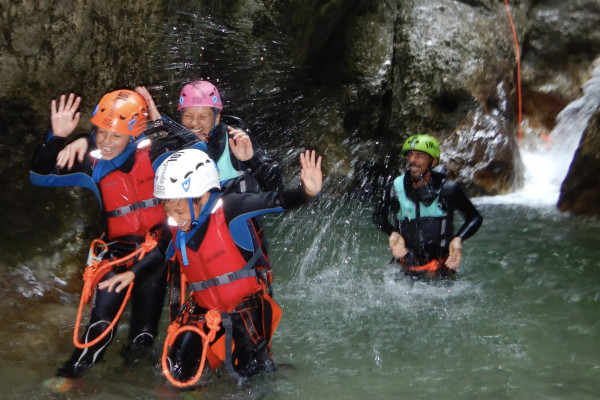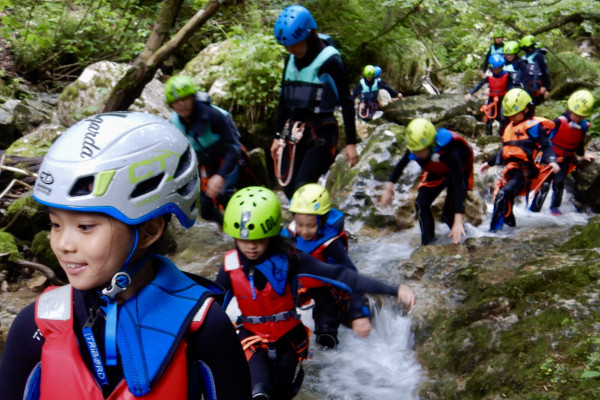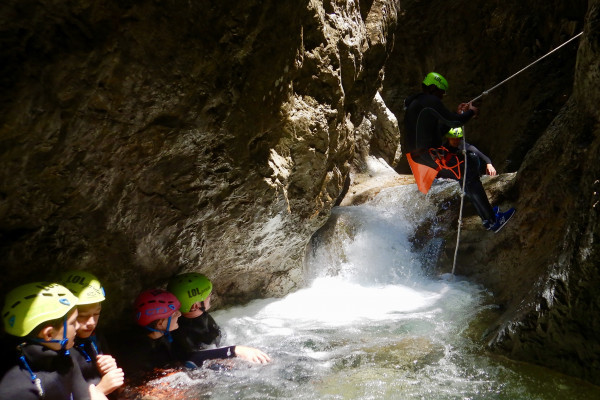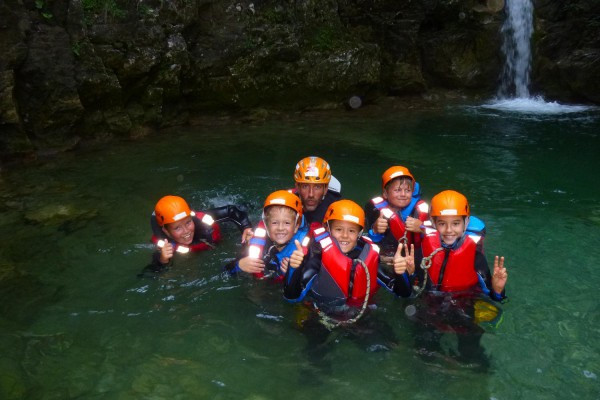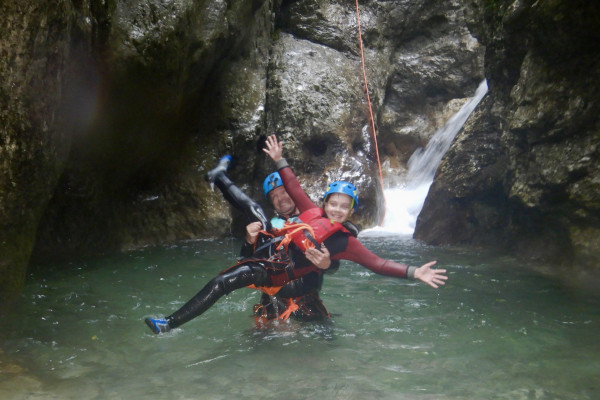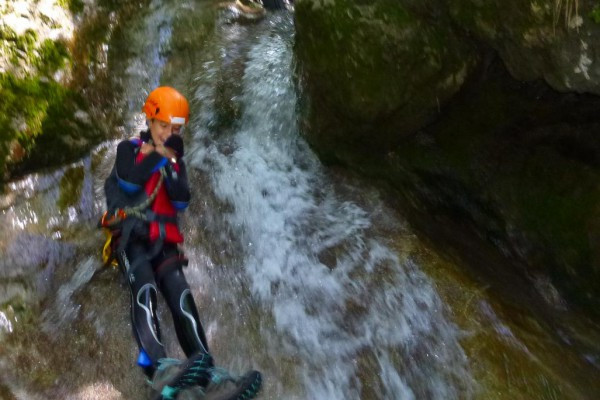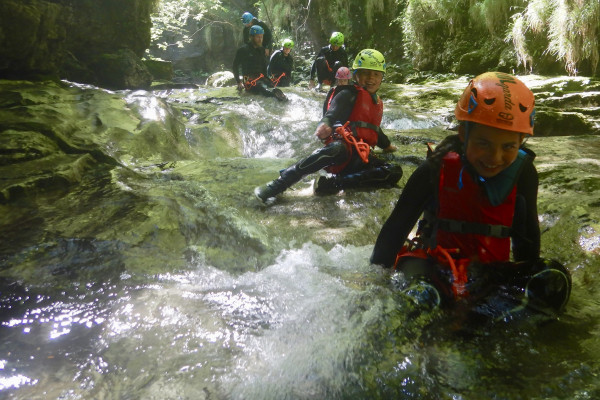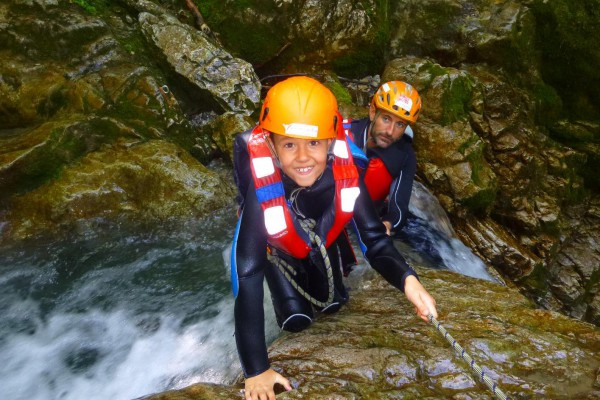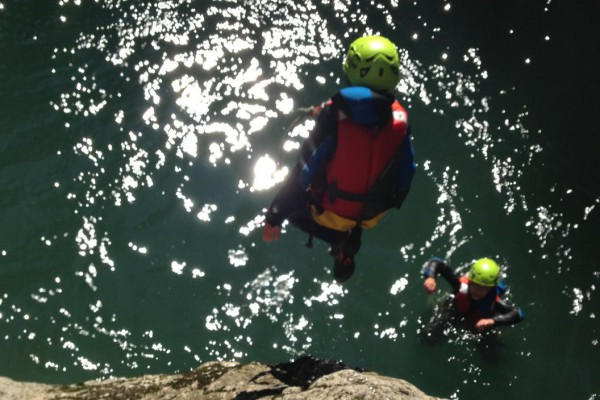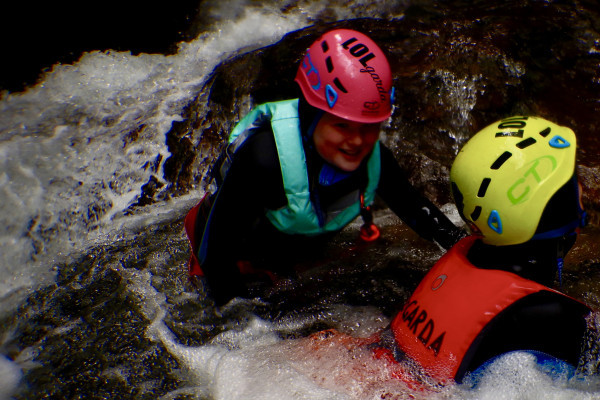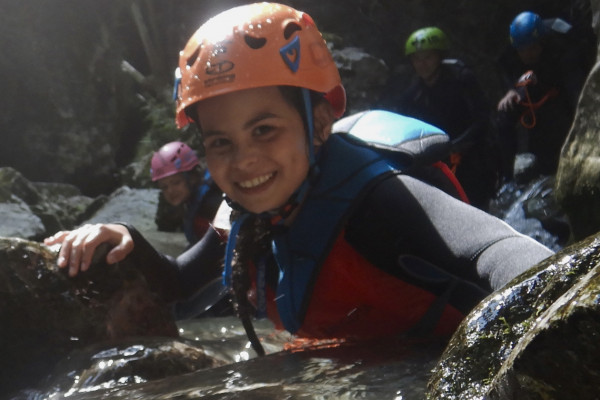 Are you on holiday with your family? Would you like to relax while your kids are seeking for an exciting adventure? This is the activity you are looking for, completely safe and funny!
voor klein en groot
famile fun
avontuur voor de familie
Inbegrepen

Mountain guide and certified canyoning guide, 5mm neoprene suit and socks, life vest, helmet, harness. Parking place

Niet inbegrepen

Transfer to the canyoning center (we can provide transfer from Riva del Garda to the activity place, just let us know IT IS FOR FREE)If you book it we make pictures during the tour, and you will not be on the photos if you don't wan't it;sometimes after the canyon if the whole group agree we stop for a coffee or beer, that is not included;

Duur
3 Uren
Mee te nemen

Swimsuit, sneakers or hiking shoes to wet, towel

Deelnemer
min 2

Gratis voor toeschouwers
Categorieën
Canyoning, Actie & adrenaline
Talen
Frans, Engels, Italiaans, Spaans, Duits, Nederlands
Openingsuren
Verzoeken

Proper relationship height-weight, good physical conditions, underwater-friendly, no dizziness

Belangrijke informatie

Canyoning is an activity that most of the time you are in the water, descending natural courses with all it beauty and danger.During the path there are slides, also known as toboga, waterfalls from where the guide will abseil you, cliffs from where you jump or not, small lakes, and routes where we walk where it is slippery and disconnected;If you do Canyoning wrong it is more risky than it already is;There are many risks and they canned also really bad such as: hypothermia, injuries, drowning etc..LOLgarda will give you all the information and give you the whole technical equipment such as:neoprene suite, canyoning harness, helmet, life jacket, and neoprene socks, not shoes; in case you are on holiday just with sandals let us know;You will be accompanied by a Mountain Guide with Canyoning specialisation.THE GUIDEhis decisions can't be discussedit's the only person allowed to take decisions for the entire grouphe will abseil youhe wil tell you how and where to jumphe will give you the right information to do this activity in a safe wayin case that one or more members of the group taking part to the activity don't wan't to listen or to do what the guide says, the guide can decide to let stop the whole group or just them, cause it is to risky for everybody-reserves the right to postpone or cancel the activity due to bad weather conditions or lower number of participants.once the activity is started there will not be the possibility to go backwards, the only way is to finish the canyon and sometimes there are some emergency exitsthere is always the possibility that the guide decides to move the tour for safety reasons ( for the bad weather conditions, cause the members don't listen or are under alcohol or drugs effects)If the customer does not show up or does not take part to the activity there will be no refundsBefore starting the activity there will be a briefing, where we will ask if you have any problems (panic attacks, some physical problems, diabetes or other things), this will let you still take part of the group but it is important to know so that we can react in the right way in case something happens.Canyoning is an activity that everybody can do with good physical conditions and has a good confidence with water;
Locatie van het gebeuren
When you drive from Riva del Garda our centre will be at your right side 100m before the street that brings you to Tremalzo, if you come from Tremalzo than it is 100m after at your left side. If you need transfer please contact us to arrange it
Canyoning & Outdoor Centre LOLgarda
Via Ampola, 3, 38067 Ledro TN, Italia
for free at the centre
lago d'ampola
Aanbiedingen van
LOLgarda by LiveOutdoorLife
38067 - Trentino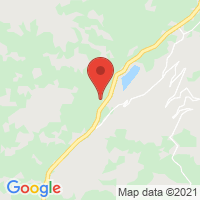 6 beoordelingen
| | |
| --- | --- |
| Totale waardering | |
| Prijs/ prestatie | |
| Pretfactor | |
Viel Spaß und nette Leute
Erst anstrengend hoch und dann abenteuerlich, aber sicher durch die Schluchten und das Wasser wieder runter!
Meine Kinder und ich wiederholen es auf alle Fälle.
van Christoph L op 15-09-2020
vielen lieben dank bis nächstes mahl Lisbet und andrea
Ottima esperienza
Le esperienze meravigliose ! Lo staff offre la massima disponibilità!! Consiglio a tutti di provare !
van Jianxin Zhou op 25-08-2020
grazie mille siamo felici della vostra esperienza a presto Lisbet e Andrea
leuke familie activiteit
Goede en joviale ontvangst in het Nederlands.
Zeker voor kinderen aan te raden! Gevarieerd parcours, met voldoende uitdaging.
leuke initiatie in canyoning die smaakt naar meer!
Tijdens tocht worden enkele foto's gemaakt die je achteraf gratis krijgt toegestuurd! aangenaam verrast hierdoor!
van Tom Soentjens op 03-08-2020
Erg bedankt en we hope jullie weer te zien :-)